Fast, reliable and responsive…
for 10,000 software brands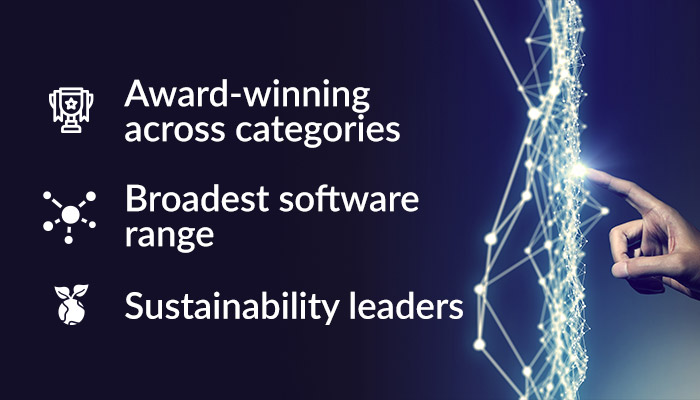 HELPING PUBLISHERS AND CUSTOMERS TO SUCCEED
One platform for all
Single-source procurement for 10,000 software publishers. Simplify supplier arrangements, but get direct relationship benefits.
Convenience and peace of mind
Contact us and benefit from the knowledge and expertise of our licensing specialists.
Save time, resource and money
Centralise and streamline your software sourcing, quoting, purchasing, fulfilment, account management and renewals to increase efficiency and reduce cost.
Reduce complexity and risk
Leverage our 35-year software heritage including expert and dedicated resources. Get unified payment terms.
Secure the best deal, and more of them
Fast, reliable and responsive at every stage of the procurement cycle. Plus, proactive enablement and renewals management grow your business even more.
OUR MISSION
Enable publishers and customers to optimise their procurement process and create stakeholder value for all, sustainably.
OUR PEOPLE
Passionate, empowered and dependable are just a few words that describe our diverse and experienced team.
OUR TECHNOLOGY - COMING SOON
In a 24/7 world, live pricing, ordering and account management is at your fingertips thanks to our API webservice, EDI integration and customer portal.
AWARD-WINNING
From business awards and industry recognition to environmental achievements and partner accolades, we are proud to be winners.
SIMPLIFY AND GROW YOUR SOFTWARE BUSINESS
We would like to let you know about upcoming changes to the pricing for JetBrains' TeamCity On-Premises that will come into effect on September 1, 2023.This change in pricing does not affect TeamCity Cloud, which follows a different pricing model.The updated prices...